Lead generation solution
tailored for
travel business

!

Attract more customers and grow your travel business with the power of lead generation. Learn how you can generate quality leads and increase your bookings today!
Free of charge. No credit card required!
1-minute setup for Non-techies.
First 50 leads for FREE!
How does lead generation help travel business?
With our lead generation solution for the travel business, you can grow your client base significantly. By capturing and nurturing leads, you can increase your bookings and revenue, giving your travel business a competitive edge.
"Our travel business has completely transformed the way we attract customers. We use foxy lead magnet apps to attract new customers. I highly recommend it!"
Mona Jameson
CEO of Travel Adventures
Set up a FREE Lead Magnet in 3 Steps!
Let AI to provide free value to your website visitors. Then upsell.
#1 Choose one of the lead magnets for travel business
Check the best AI-powered apps from our marketplace.
Don't you find what you are looking for? Contact us, and we'll build a custom lead magnet app for you.
#2 Add the widget to your website
Copy / Paste one line of code and add the app to your website in seconds.
#3 Start collecting leads
Every time someone uses the AI app on your landing page, you collect their email and all other data they provide. Automatic outreach with personalized messages.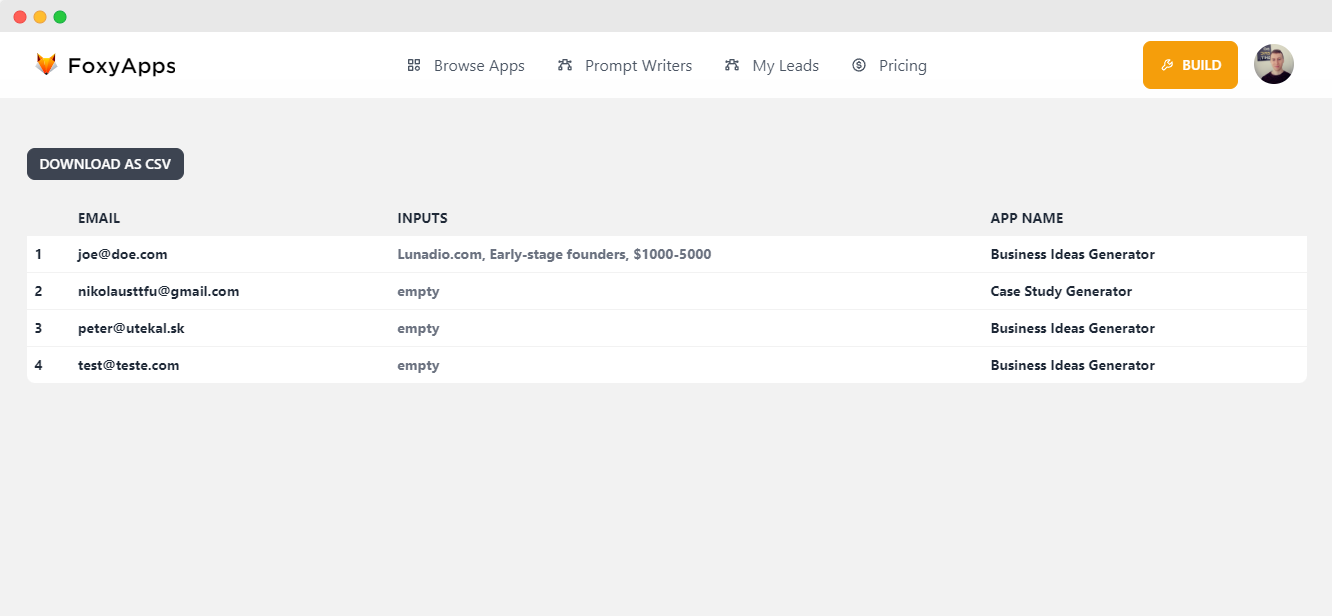 Boost Your Travel Business with inbound Lead Generation solution
Take your business to the next level with AI lead magnets.
Reach a wider audience of travel enthusiasts
Capture and nurture leads to increase bookings
Generate high-quality leads for targeted marketing
Increase revenue and grow your travel business
Stay ahead of the competition
Improve customer engagement and loyalty
Maximize your marketing ROI
Optimize your sales funnel
Track and analyze lead data for informed decision-making
Automate lead generation and follow-up processes