The Best No-code Builder For AI Apps
We give you the power to create simple apps based on ChatGPT using our no-code app builder.
Let's build your AI-powered app in 3 steps!
Take advantage of our no-code tool to build your AI app in just a few minutes.
Create a form inputs
Design a form with inputs your app users will need to fill out. You can use these inputs in a Prompt later on.
Craft the best prompt for AI
Write the best prompt or use our templates and include custom variables from the form into it.
Design the data output
Style the AI output. You can choose from output types and test the results.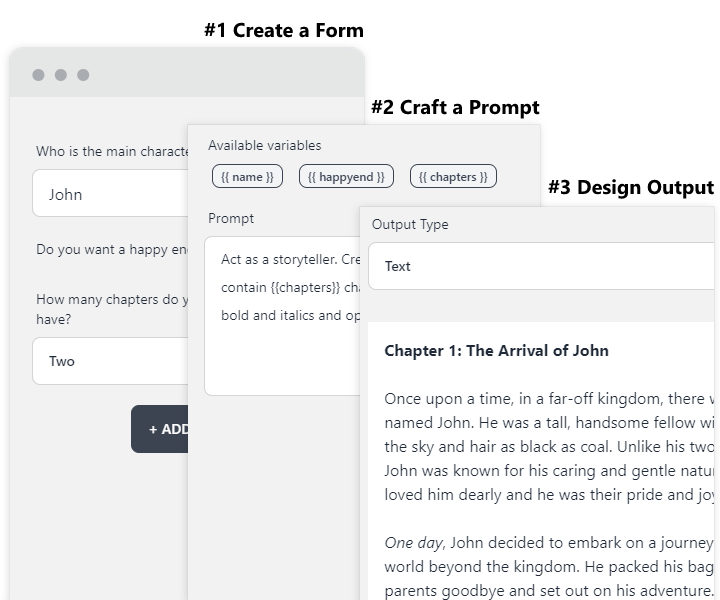 Explore Hundreds of Apps Built by Creators like You
Take advantage of apps that help with simple tasks, optimize your processes, and save time.