Lead generation solution
tailored for
marketing agencies

!

Discover how our lead generation tools can help your marketing agency attract and convert more leads. Start growing your business today!
Free of charge. No credit card required!
1-minute setup for Non-techies.
First 50 leads for FREE!
How does lead generation help marketing agencies?
As a marketing agency, you can use our platform to create enticing lead magnets, capture contact information, and nurture leads into paying customers. With our apps, you can increase your agency's revenue and provide your clients with high-quality leads.
"Our marketing agency has been using lead magnet tools for a few months, and the results have been incredible! We are not implementing this solution only for us but also for our clients."
Ema Robertson
Marketing Agency Owner
Set up a FREE Lead Magnet in 3 Steps!
Let AI to provide free value to your website visitors. Then upsell.
#1 Choose one of the lead magnets for marketing agencies
Check the best AI-powered apps from our marketplace.
Don't you find what you are looking for? Contact us, and we'll build a custom lead magnet app for you.
#2 Add the widget to your website
Copy / Paste one line of code and add the app to your website in seconds.
#3 Start collecting leads
Every time someone uses the AI app on your landing page, you collect their email and all other data they provide. Automatic outreach with personalized messages.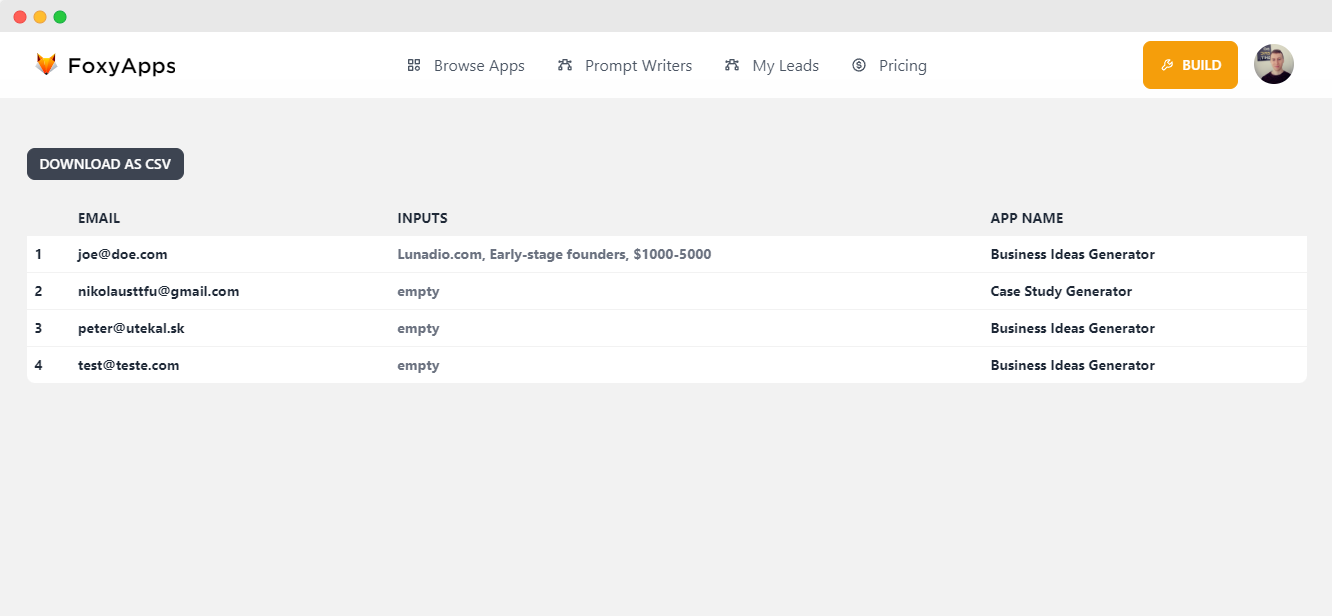 Supercharge Your Marketing Agency with Lead Generation
Take your business to the next level with AI lead magnets.
Generate high-quality leads for your marketing agency
Increase conversion rates and revenue
Create enticing lead magnets to attract prospects
Capture contact information and build your email list
Nurture leads and turn them into paying customers
Save time and resources by automating lead generation
Track and analyze the performance of your lead generation campaigns
Stay ahead of the competition with cutting-edge lead generation tools
Customize lead generation forms to match your brand
Gain valuable insights into your target audience