Check out an example Development app 👇
AI Development Apps that

Generate Leads

for You Automatically!

Provide instant FREE value to your website visitors and upsell your services or products.
Add the best Development AI app on your website, boost engagement, and convert your visitors to leads.
First 50 leads for FREE!
1-minute setup for Non-techies.
Free of charge. No credit card required!
Set up a FREE Lead Magnet in 3 Steps!
Let AI to provide free value to your website visitors. Then upsell.
#1 Choose or create Foxy App 🦊
Browse the best Development AI apps on our platform or create a new one.
#2 Add the app to your website ✅
Copy / Paste one line of code and add the app to your website in seconds.
#3 Collect Leads 🙌
Every time someone uses the AI app on your landing page, you collect their email and all other data they provide. (Soon) Automatic outreach with personalized messages.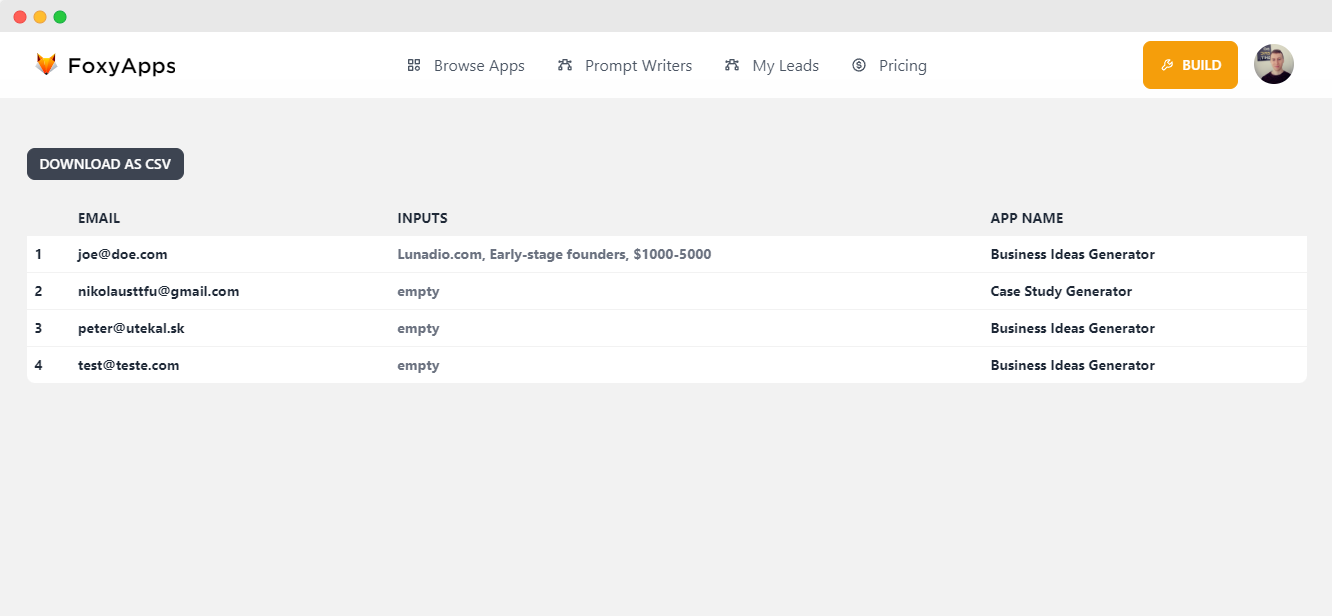 Take your Development empire to the next level
We help businesses to grow by utilizing foxy AI-powered apps.
Fully Automated Lead Magnet
Personalized Outreach Powered by AI
Boost Engagement on your Website
Built for non-techies - no code required
First 50 Leads For free! No commitment
FREE Setup by our Expert Team